The Bob Cole Conservatory of Music at California State University Long Beach
Long Beach, California


Conductor, Jonathan Talberg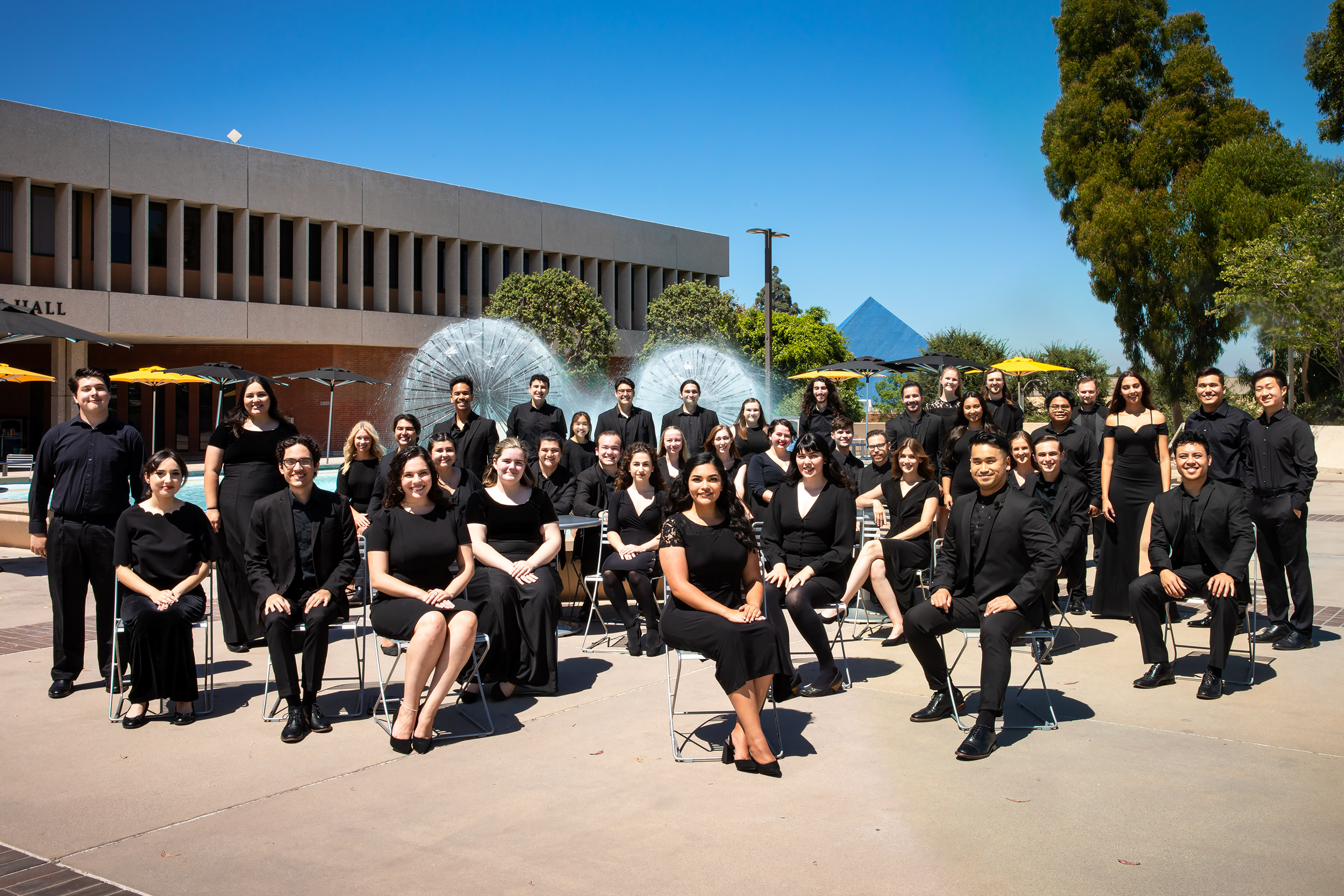 Bio: California State University-Long Beach's Bob Cole Chamber Choir has won CHOIR OF THE WORLD at the Welsh Isteddfod and FIRST PRIZE at the Internationalar Chorwettbewerb at Spittal, Austria. Comprised of 40 extraordinary pre-professional musicians, the Chamber Choir tours yearly and has concertized throughout Europe, Australia, New Zealand, and China. With Jonathan Talberg at the helm, the ensemble has performed at five Western and one National, as well as two NCCO conferences. Alums are teaching throughout the country, running collegiate programs of national importance, leading worship, and are currently under contract as singers with the Metropolitan, San Francisco, Cincinnati, and LA Operas.
Ensemble Statement: The Bob Cole Chamber Choir proudly reflects the extraordinary diversity of the California State University, which educates the most ethnically, economically and academically diverse student body in the United States. Nearly one third of our students are the first in their families to go to a University. Members of this year's choir spoke Spanish, Khmer, Tagalog, Korean, Malay and German at home before learning English. We have five artists who self-identify as non-binary, and many more who consider themselves part of the Queer community. We are proudly made up of musicians who identify as Black, Native American, Mexican-American, Korean-American, Filipino- American, Cambodian-American and Columbian-American. Because of our distinct demographics, we centered new music by women, BIPOC, and LGBTQ+ composers in our proposed program for this National Conference. CSULB has a strong tradition of raising up women and minority voices. This is not only demonstrated by our repertoire choices, but also by the diversity of alums of the Chamber Choir---especially women—who are national leaders in our field. These are teachers like Dr. Zanaida Robles, Dr. Jaclyn Johnson Normandie, Dr. Joseph Modica, Dr. Joshua Chai, Dr. Shannon Gravelle and Dr. Regan MacNay. We are extremely proud of the diversity of the performers and composers who have graduated from the Choir—which includes people like Metropolitan Opera Lindeman Artist Brittany Olivia Logan, James Corden's arranger and lead singer of the Filharmonic VJ Rosales, and ACDA Brock Award winning Filipino-American Composer Matthew Lyon Hazzard. ACDA would be hard pressed to find an ensemble that more closely resembles America than the Bob Cole Chamber Choir. Diversity is what we do, because it's who we are. Our singers bring their full selves to every piece. Our choir is exceptionally proud of our contribution to the choral art as one of America's most diverse collegiate choral ensembles.