Reflect • Reconnect • Rebuild
2022 ACDA Children & Youth Bi-Annual Retreat
January 15-16
January 14 Pre-conference Seminar
Join us for an inspiring two days of sessions, singing, and community with colleagues who are passionate about working with young singers!
Who should come?
Everyone! Whether you work with elementary school choirs, community youth choirs, faith-based choirs, or are a classroom music teacher, there is something for everyone at the retreat! Most importantly, you will be surrounded by colleagues who love working with young singers as much as you do!
Why should you come?
Reflect: What do we want to carry with us as we return to more traditional, in person teaching and rehearsing? What might we do differently than we have done in the past? The social unrest of last summer also gave us pause to re-examine our commitment to Access, Diversity, Equity, and Inclusion (ADEI). What changes might we want to make as we think about making our choirs and rehearsal spaces more welcoming to all?
Reconnect: There is nothing like being in a room with colleagues buzzing about a presentation you just experienced, batting around responses, discussing differences in opinion, or brainstorming how you might like to apply what you just heard!
Rebuild: How might we nurture our creative and artistic souls? What practical ideas can we apply right away to our programs to get our singers back on track?
Pre-Conference Deep Dive into ADEI!
Arreon Harley-Emerson, ACDA National Chair for Diversity Initiatives, Clinician
The Pact in Impact
This pre-conference session is an intensive exploration of Access, Diversity, Equity, and Inclusion (ADEI) within the choral practice with an emphasis on practitioners who serve children and youth. Modules will focus on:
Reconciling Values, Good Intentions, and Impact: This module will develop a shared vocabulary, creating a safe space for conversations, and identifying challenges and opportunities that are mission-specific. We will delve into culturally relevant content, culturally responsive pedagogy/teaching, and culturally responsive practice.
Reimagining and Deepening Impact: Grounded in best practices and research regarding ADEI, this module will identify various levers and strategies for effecting change.
Measuring Impact: Explore the process and tactical considerations for developing and measuring the impact of ADEI initiatives.
Friday, January 14, 2021, 1:00 PM – 5:00 PM
$25 Additional Fee for this Session / Limited to 30 attendees!
Headliner: We are excited to welcome Michelle McCauley, presenting on "Native American Singing Styles of Today and How It Can Fit Into Your Curriculum."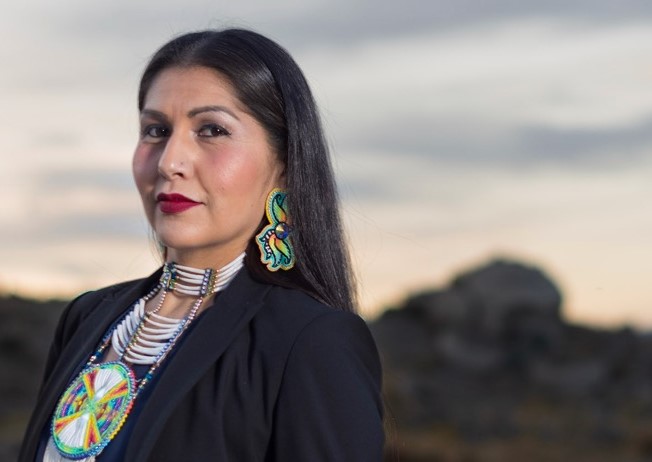 See some of her online resources on the Decolonizing Music Education webpage!
Interest Sessions to inspire your pedagogy and boost your organizational chops!
Julian Ackerley & Craig Denison: Boy Voices in Treble Ensembles
Edith Copley: Conducting Masterclass
Celine Durney: Contemporary Vocal Warm-ups in the Choral Classroom!
Maria A. Ellis and Liana Salinas: Social Media 101: It Ain't That Scary
Alex Gartner & Emily Williams Burch: Communicating Your Value: Car Sales, Choirs, and Everything in Between
Janel Huyett: Have you tried this yet? Incorporating Literacy into the Elementary Choir Rehearsal
Craig Knapp: Rebuilding the Elementary Chorus Program: Games & Activities That Motivate Young Singers
Nicky Manlove: Singing Songs & Saving Lives: Affirming LGBTQ+ Singers in the Choral Context
Ruth Millgard: Improvisation in the Choral Rehearsal
Sierra Norris: Accessible Music Learning: A Discussion and Guided Reflection
Chantae Pittman: Social Emotional Learning (SEL) in the Music Classroom
Informal Round Table Luncheons to Brainstorm with Colleagues!
What do you want to talk about? Submit your ideas here:
https://forms.gle/9BpQx3Y3Aw6g8hYbA
Reading Sessions with GREAT Repertoire!
New and True: Explore newer songs and composers as well as songs that have found proven success year after year. Everyone will find something to take home that will get their kids excited to sing!
Deeper Dive: Fewer titles, but we'll spend more time with each title, modeling pedagogical and programming ideas that may get you considering some pieces in a new way!
Reading session music will be digital only. Please plan to bring a device on which you can read your music easily like a tablet or laptop!
Performing Ensembles to Inspire you!
Responding to comments from 2020, we are including choral ensembles of all ages, from the youngest, beginning ensembles to the older, most advanced ensembles. We are delighted to welcome:
Tucson Girls Chorus: Bumblebee Singers, Jess Edelbrock, Conductor
Phoenix Boys Choir: Cadet Choir, Travis White, Conductor
Chandler Children's Choir: Encore Choir, Aimee Stewart, Conductor
Yavapai Youth Choirs: Angelo Voci, Arlene Hardy, Conductor
Tucson Arizona Boys Chorus: Dr. Julian Ackerley, Conductor
Phoenix Children's Chorus: Encore, Troy Meeker, Conductor
Tucson Girls Chorus: Advanced Choir, Dr. Marcela Molina, Conductor
Featured Guest Speaker: Dr. Edith Copley, ACDA President-elect
Time to make connections – all included in your registration!
Friday evening Welcome Gathering (cash bar)
Saturday Dinner Sign Up (We organize, meal is on your dime.)
Saturday Evening Reception (Food provided, cash bar.)
Breakfast with Friends (And time for conversation with leaders in the field!)
Schedule
Friday, January 14, 2022
1:00 PM – 5:00 PM Pre-Conference Deep Dive: The Pact in Impact, Arreon Harley Emerson, Clinician ($25 additional fee – spots are limited!)
7:00 PM – 8:30 PM Registration Open
8:00 PM – 10:00 PM Welcome Gathering!
Saturday, January 15, 2022
8:00 AM – 9:00 AM Breakfast with Friends & Registration
8:45 AM – 9:00 AM Morning Sing with Maria Ellis!
9:00 AM – 9:15 AM Welcome
9:20 AM – 10:20 AM Session I
10:30 AM – 11:30 AM Session II
11:30 AM – 1:00 PM Roundtable Lunches
1:00 PM – 2:00 PM Session III
2:15 PM – 3:15 PM Reading Session: Deeper Dive
3:30 PM – 4:30 PM Plenary Session with Michelle McCauley
4:30 PM – 6:30 PM Dinner Break
7:00 PM – 8:30 PM Evening Concert at the University of Arizona

9:00 PM – 11:00 PM Composer's Reception (food provided, cash bar)
Sunday, January 16, 2022
8:00 AM – 9:00 AM Breakfast with Friends & Registration
8:45 AM – 9:00 AM Morning Sing with Maria Ellis!
9:00 AM – 10:00 AM Session V
10:10 AM – 11:10 AM Session VI
11:20 AM – 12:20 PM Reading Session: New and True
12:20 PM – 1:50 PM Roundtable Lunches
1:50 PM – 2:50 PM Session VII
3:PM – 4:00 PM Session VIII
4:15 PM – 5:00 PM Closing Session and Sing with Maria Ellis & Friends
Registration:
Member – Early Bird $140 (up to November 30)
Member – Regular $165 (December 1 – 31)
Member – Late $200 (January 1 – 14)
College Student Rate: $60
Not currently an ACDA member? Contact your state chapter to take advantage of the Sing Up Membership Campaign! There may be an option for a trial membership if requested by November 15!
COVID-19 Protocols:
To promote a safe environment for all attendees, we will be using the following protocols:
Complete vaccination or negative Covid test within 72 hours of the start of the retreat is required.
Attendees will be asked to sign an affirmation of the above. No personal information will be collected. (Meaning, we are trusting that you will be honest about this out of consideration for your colleagues)
Masking will be required for all when indoors, along with social distancing.
Masking will be optional for all when outdoors and social distancing is possible. When distancing is not possible, masking is strongly suggest
REFUND POLICY: ACDA will not provide a refund for individuals who cancel their attendance for personal reasons. We understand that circumstances arise, but for planning purposes we must abide by our long-standing policy.
CANCELLATION POLICY: This conference abides by guidelines put forth by the CDC and host city/state. Should the Covid-19 pandemic cause the advanced cancellation of this conference by January 1, 2022, ACDA will refund your registration fee minus a 15% processing fee.
Hotel:
A block of rooms has been reserved for the retreat at:
Marriott Tucson University Park Hotel
880 East Second St.
Tucson, AZ 85719
A dedicated website is available for you to book your hotel room online.
Reservation link: Book your group rate for ACDA Children & Community Youth Choir Conductors' Retreat
Rooms are $169 for a double. Reservations must be made by Tuesday, December 28, 2021, to receive the discounted rate.
Looking for a roommate to share the cost?
Contact Joy at to be connected with others also seeking a roommate.
Travel:
Tucson International Airport is serviced by numerous airlines. https://www.flytucson.com/flights/airlines/
Ground Transportation:
Detailed directions for transportation in and around Tucson will be coming soon!
Updates
Follow us on Facebook on the ACDA Children & Community Youth Choirs Repertoire Forum for the most recent updates and information on the retreat!
Questions? Please contact:
Joy Hirokawa, ACDA National Chair for Children & Community Youth Choirs
Join us for what will be an inspiring weekend!