Hour of Power
Irvine, California


Conductor, Irene Messoloras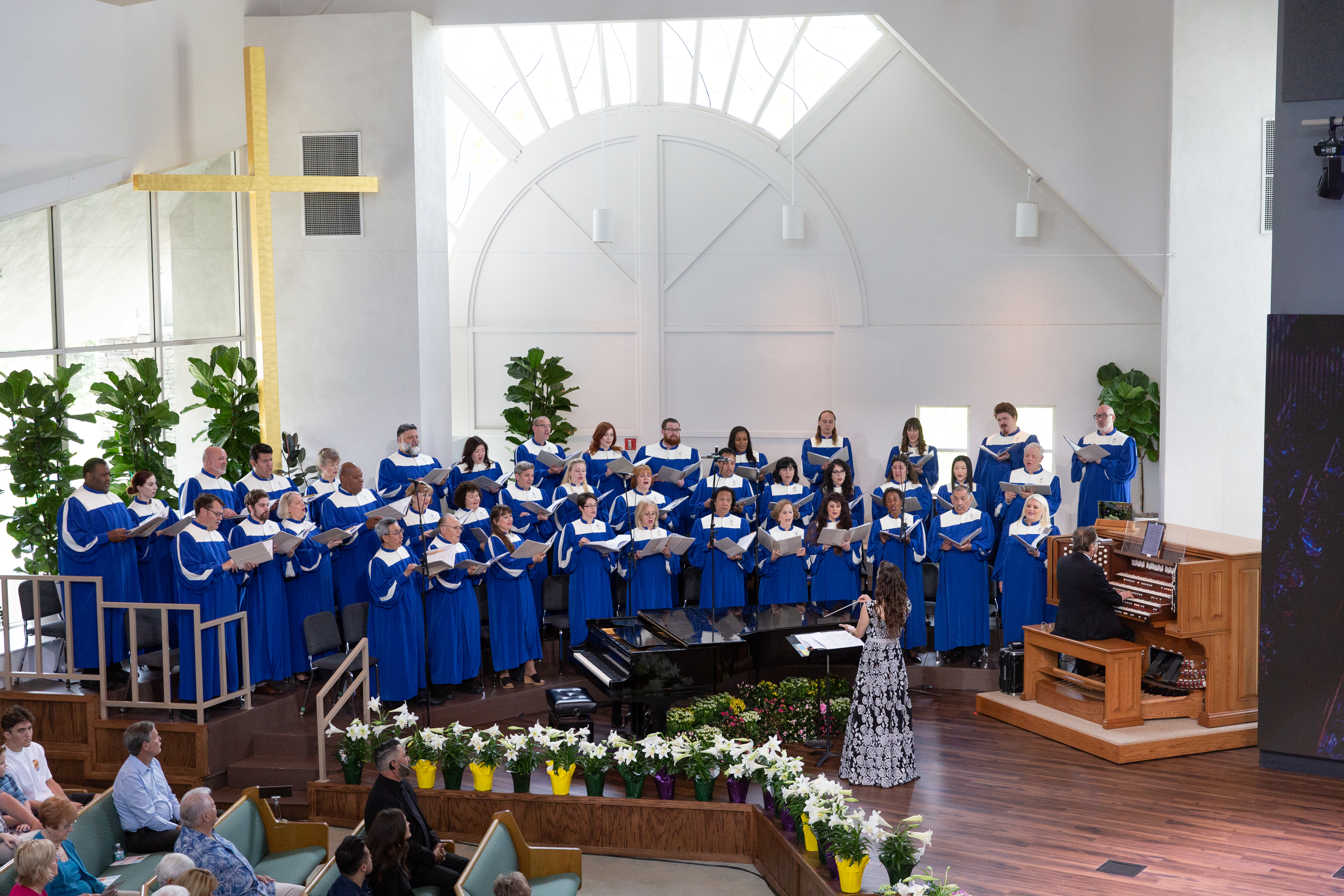 Bio: Hour of Power Choir is made up of 36 volunteer and professional singers from the Los Angeles/Orange County area. The ensemble believes that the universal language of music has the possibility to bring great joy, peace, and healing to its listeners. The HOP Choir can be heard in the weekly international Christian television program, "Hour of Power with Bobby Schuller". Broadcast in over 56 countries, the HOP Choir leads millions of viewers each week in worship. The ensemble has performed extensively throughout the Netherlands and Germany, regularly sings new music, and performed at the ACDA national virtual conference in 2021.
Ensemble Statement: The Hour of Power Choir is united by their creed, which is centered on inclusion and respect for all people. Through their music, they affirm that individuals of any race, ethnicity, gender, sexual orientation, ability, age, faith tradition, or life situation belong. Made up of 36 volunteer and professional singers in the Orange County/ Los Angeles area, they are proud of the diversity of their ensemble, and they are committed to one another through their shared faith.  The HOP Choir collectively has the privilege of performing and ministering to over 2.2 million people globally each week in musical worship via the international television broadcast "Hour of Power with Bobby Schuller". Additionally, the ministry has a mentorship program with school-age singers in the region that aims to promote the highest level of choral excellence through the performance of culturally engaging and diverse programming of sacred repertoire. As an ensemble, they are actively committed to their community. They regularly take part in programs to feed the homeless, present concerts to bring awareness to human trafficking, and regularly raise money for their global ministry. In addition, the choir performs concerts focused on presenting diverse repertoire, performing music by underrepresented composers, and also focusing on music that engages themes of social justice. By doing so, they hope that they may act as a catalyst for empathy and community activism. War, poverty, and social injustices are among the many challenges faced in the world today; yet, as choral musicians, they believe it is a blessing to educate, inspire, express, and lead others through the art of choral music.