iSing Silicon Valley
Palo Alto, California


Conductor, Jennah Delp Somers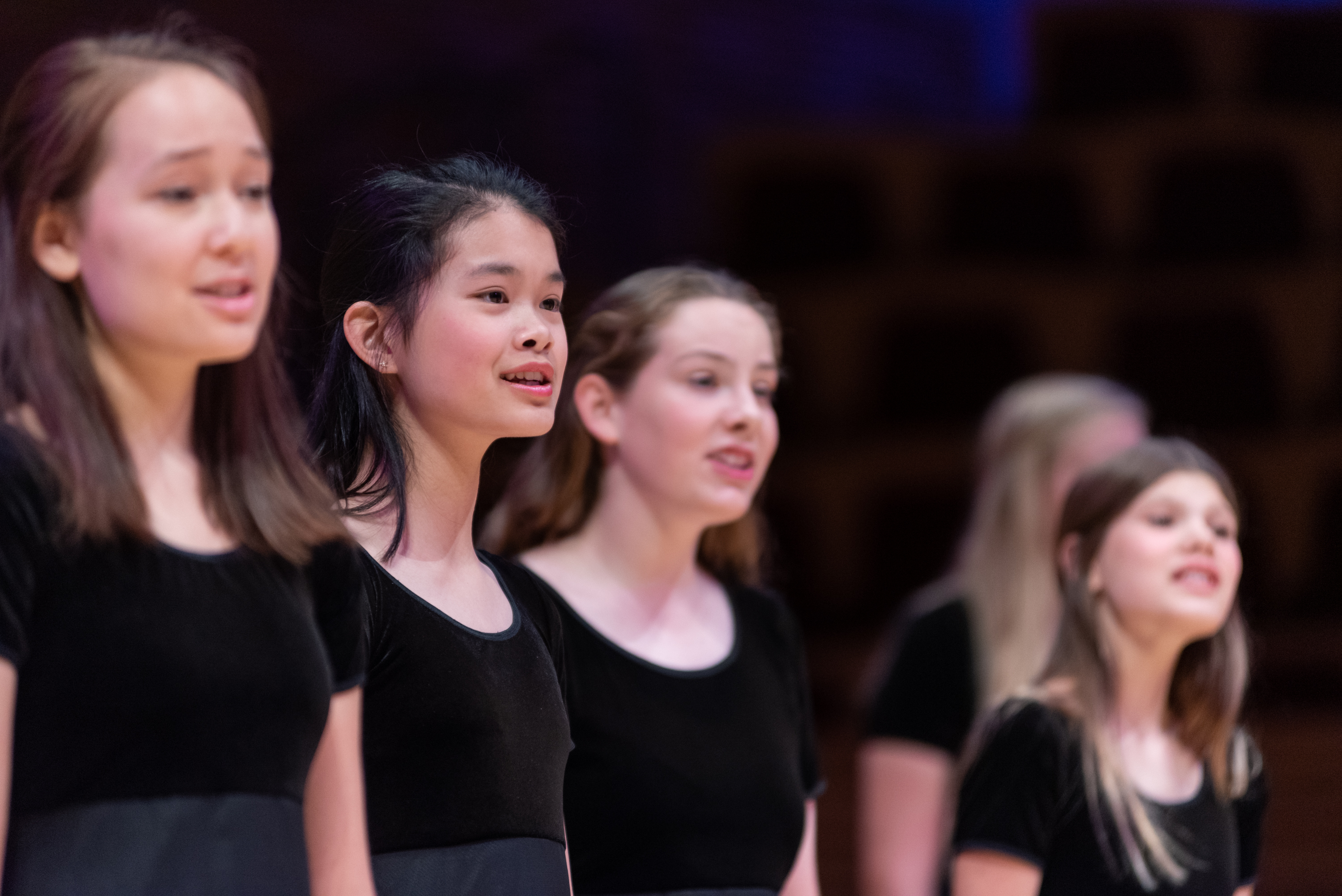 Bio: iSing Silicon Valley brings together more than 300 1st–12th grade singers in Silicon Valley, CA offering them rigorous musical and vocal training and creates extraordinary opportunities for them premiere newly-commissioned works, collaborate with acclaimed artists, make professional recordings, and tour the world. Celebrated for the gorgeous vocal blend and joyous singing of its choirs, iSing has built a deeply committed musical community in the Bay Area — and has earned recognition on the national and international stages. Awards include the Chorus America, Dale Warland Singers Commission Award (2018) and the Grand Prize at the 8th International Robert Schumann Choral Competition (2018).
Ensemble Statement: iSing's mission: Champion girls as artists. Inspire self-discovery. Transform lives. Award-winning girlchoir iSing Silicon Valley was founded in 2013, with the vision of changing the lives of young women through choral music. iSing currently serves 300 1st–12th grade girls from diverse cultures, offers them rigorous musical training, and guides them toward the highest level of individual and collaborative artistry and engagement. iSing welcomes and intentionally cultivates diversity among singers, family, staff, and Board, as internal organizational practice and as part of our effort to represent the community we serve. Our current 7-member staff complement includes LGBTQ+ people and people of color; our 8-member Board includes 4 women and 4 people of color. Our organization is dedicated to maintaining equity in providing access to programs, services, and resources, and ensuring that girls in our geographic area who audition successfully can participate in our programs. Our need-based tuition assistance initiative enables us to make iSing possible for all musically talented girls, no matter their families' financial resources. Because iSing offers continuous programming for girls in primary and secondary school, we play an influential role in our singers' lives, over a number of years. Our teaching team and singer/mentors cultivate an environment of inclusivity, mutual support, and inspiration for all singers. We encourage family and community engagement throughout each season through one-on-one conversation, participatory events, and ticketed concerts. iSing engages our singers and audiences in celebrating our diversity through music, programming works from many cultures, commissioning works from under-represented composers — including women — and creating opportunities for singers to respond to the world, and to the challenges they face, through song. Among iSing's most recent commissions: Lux aeterna, a work of remembrance and hope by S. Korean composer Sungji Hong; Where the Insects Cry by Latvian composer Santa Ratniece.