St. Michael's Choir School
Toronto, Ontario


Conductor, S. Bryan Priddy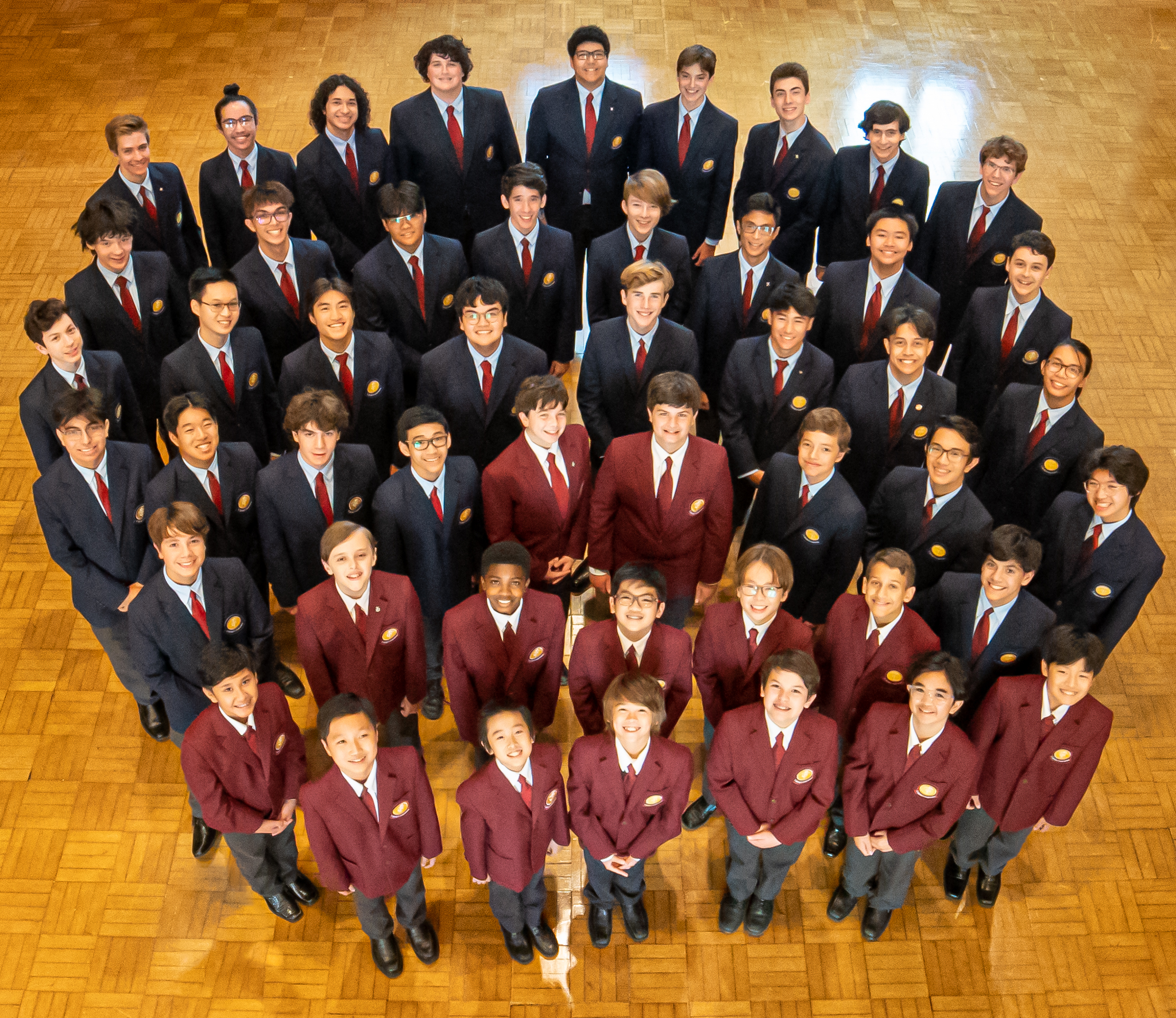 Bio: Schola Cantorum is an auditioned SATB ensemble comprised of singers from St. Michael's Choir School's (Toronto, Canada) Junior (grades 5-6) and Senior (grade 7-12) Choirs. In addition to participating daily in their assigned Junior/Senior choirs and singing in the weekend Cathedral Masses (September-June), members of the Schola Cantorum dedicate themselves to significant after school rehearsals to explore and prepare, typically, large-scale choral works presented with full orchestra on the annual St. Michael's Cathedral Concert Series. Past performances of the Schola Cantorum include Mozart's Requiem, the Canadian premiere of Richard Burchard's The Seven Last Words of Christ, and Handel's Messiah.
Ensemble Statement: A talented young musician, John Edward Ronan, happened upon a passage in Pope Pius X's Motu Proprio, Tra Le Sollicitudini, in which the pontiff called for a restoration of the ancient choir schools of the Church. For Ronan, this simple text guided much of his adult life and service to the Church, and laid the ideological foundation for what is now St. Michael's Choir School...a choir devoted in liturgical service to the St. Michael's Cathedral Basilica in Toronto, Ontario, Canada and the greater Catholic Church worldwide via technology. In 1937, after studying at the Pius X School of Sacred Music in New York City, Father John Edward Ronan was appointed as Director of Music at St. Michael's Cathedral Basilica. In October of that year, St. Michael's Choir School opened, with Fr. Ronan as its head. Through this Cathedral Schola Cantorum, Fr. Ronan was now able to realize Pius X's vision with a student regimen of piano, choral music, theory and Gregorian chant that continues to this day. The Choir School had measured success in the 1940s and 50s, with Pope Pius XII recognizing Fr. Ronan's efforts and bestowing upon him the title of Monsignor in 1947. In 1955, the School was granted affiliation with the Pontifical Institute of Sacred Music in Rome--only six other choirs and choir schools in the world share this privilege. The Choir School continued to grow in the 1960s. However, with continuous expansion and the need for financial stability and new space, the Choir School negotiated a partnership with the Metropolitan Separate School Board (now Toronto Catholic District School Board). This arrangement, which continues today, allowed the School to receive provincial funding, yet retain autonomy and flexibility in its musical program--a musical program that is recognized and celebrated throughout the world.