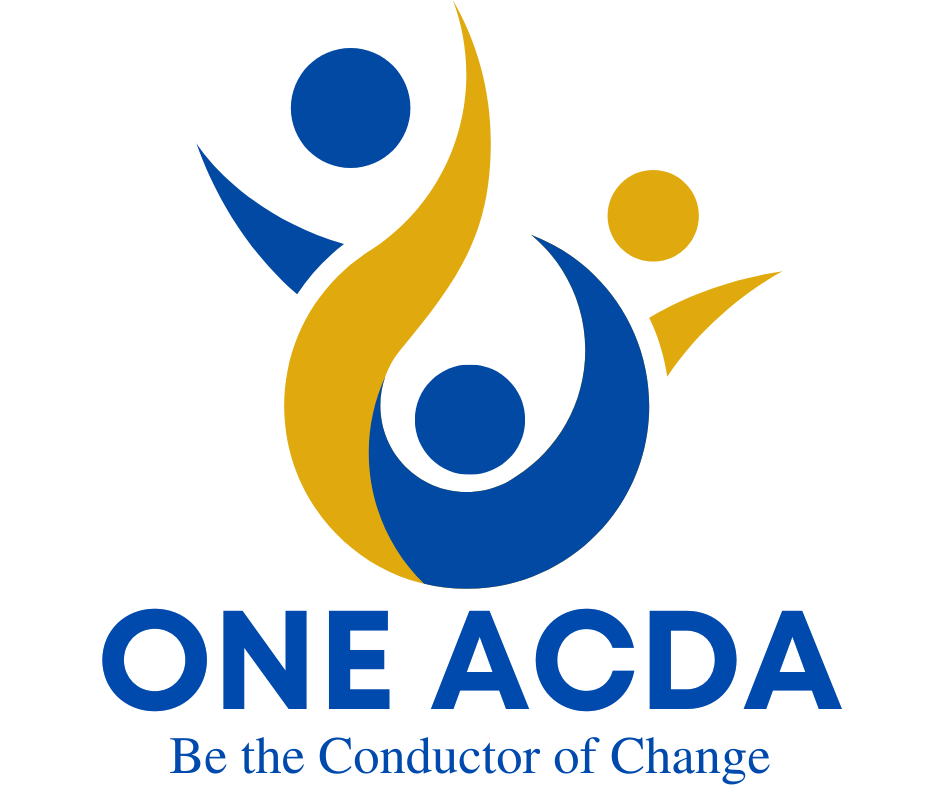 Keep watching this page.
More information for state leaders will be added in September.

For information about what's happening now, watch our video.
Welcome to ONE ACDA
Membership is now 365 days a year!
To achieve that, we've developed a new branding strategy based on three pillars:
Make membership awareness pivotal throughout the year
Promote membership more effectively, and
Grow membership
We're focusing on promoting membership more effectively. We're exploring new and creative ways to spread the word about ACDA membership. We are working with partners, developing fresh marketing materials, and leveraging social media to reach a wider audience.
ONE ACDA
The new campaign will run from October 1, 2023, through June 30, 2024.
FAQs (for state chapter leaders)
How is this year different from previous Sing Up Membership Drives?

ONE ACDA is focused on membership 365 days a year instead of in the fall. As we get closer to the launch date, new information will be shared here and in leadership emails.
Your state is encouraged to participate in this campaign – with social media, emails, and your website.
How can my state chapter participate in the campaign?

One of the easiest ways to participate is spreading the word through your social media, your website, and your emails. Highlight our members, showcase our activities and services, and ask educators and conductors to join us.
Keep your chapter's work connected with the national office and other chapters by using the hashtag #ONEACDA with your posts!
Ensure you stay current on campaign progress and added resources by opening and viewing the leadership emails you are sent from
If your state wants to participate, email Trina at to request a link to our approval form. Once approved, you will be given a link to a Complimentary Membership Form to share with your new potential new member.
How does the complimentary membership program work this year?

The complimentary membership program will continue this year. Rather than allotting a standard number to each state this year, we ask state leadership to request them by visiting the Complimentary Membership page. Each state can request up to ten complimentary Active memberships to award.
New this year: You can use your state's comp memberships through June 30th, 2024! That's right. You don't have to use all of them now.
Achieving reasonable renewal rates on free memberships takes some effort by state leaders. The retention rate on those memberships from past years has been about 20 percent. So, this year, we are not "automatically" providing those to your state. However, you may have a good plan for using them! If so, please request them from the national office.
These memberships are for people who would be considered potential Active members – new or lapsed at least three years, hardship cases among current Active members, or to help graduating students have/keep an ACDA membership as they head into teaching positions. But we're open to the ideas your state has!
Ready to begin? If you are a state leader, contact Trina at to receive a form to tell us your plan and to receive approval for your comps.
ONE ACDA Logo
You may use any of the following logos.
Membership Team
For further questions, please email us at
Dennis Carpenter II, Director of Membership and Programs
Trina Kopacka, Membership Experience Manager
Kelly Pearson, Membership Experience Coordinator