Heritage Middle School
Liberty, Missouri


Conductor, Jennifer Benjamin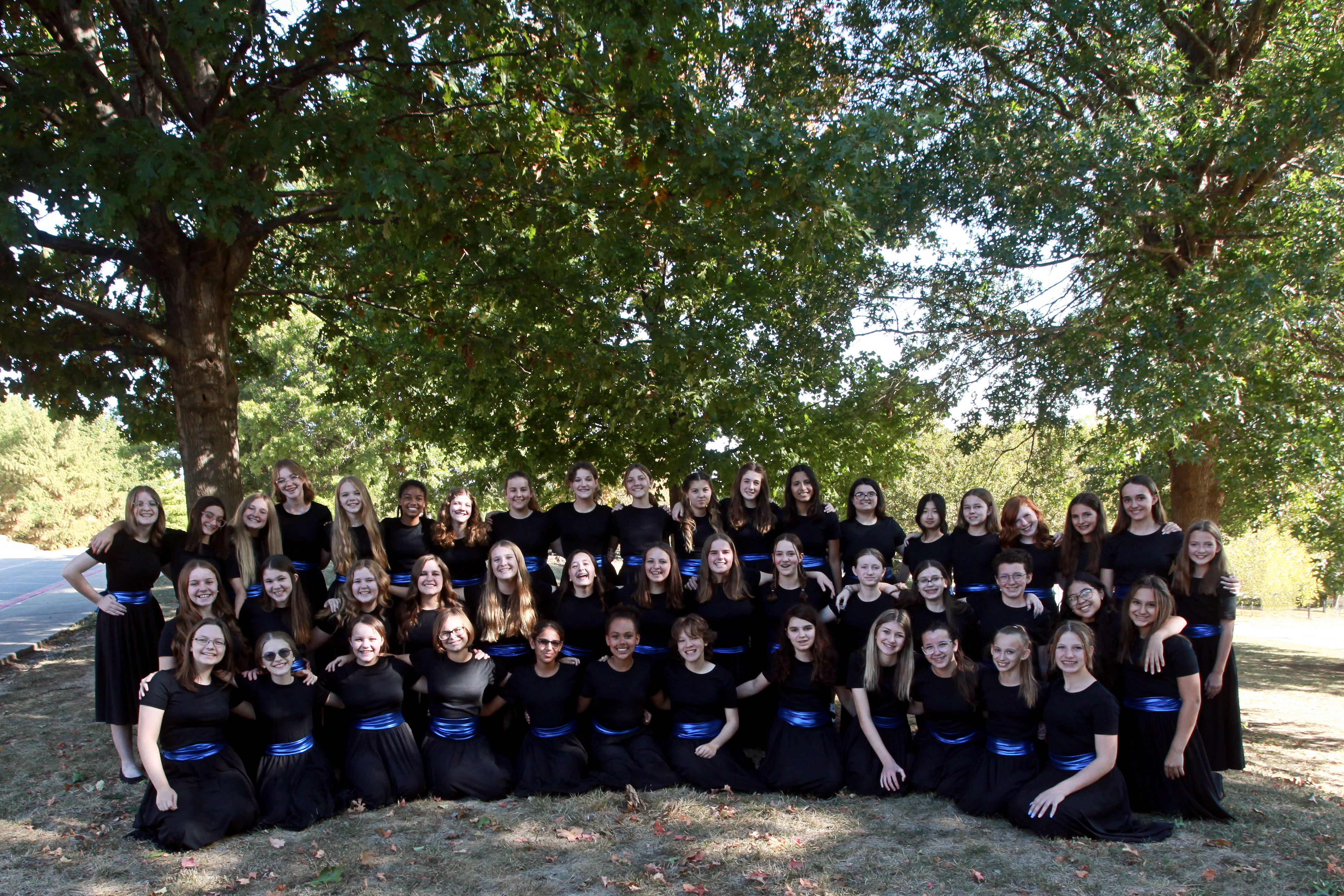 Bio: Heritage Middle School is part of Liberty Public Schools, which has been named one of the Best Communities for Music Education by the NAMM Foundation for nine years in a row. HMS has a thriving performing arts program with more than fifty percent of the 850 students participating in band, theatre, orchestra and/or choir. All sixth graders participate in a quarter choir class with an extracurricular year-long choir option. Bella Voce, the year-long treble honor choir, one of two auditioned seventh and eighth grade ensembles that meet daily, performed at the Missouri Music Educators Association conference in January of 2020.
Ensemble Statement: Located just northeast of downtown Kansas City, Liberty Public Schools meets the unique needs of more than 12,800 students from diverse cultural and economic backgrounds. In January of 2020, the HMS treble choir, Bella Voce, performed at the Missouri Music Educators Association conference. Our vision for that performance was "Honoring the Journey," recognizing that life offers us many experiences, from youthful innocence and friendship, through fears and challenges, to hope and above all, love. In the printed program and through our performance, we shared our stories, our feelings, our hearts. Little did we know that just six weeks later, the world would face a pandemic that closed schools and silenced live performances. We were given the opportunity to test our resolve and remember each day the message that we had shared. Through quarantine, hybrid schedules and singing in masks, the HMS choirs did not waver in their commitment to share their voices with their families and community. We performed each quarter, with or without an audience. We built community and kept choral music alive. When audiences were invited back, resolving to connect with the senior citizens in our community who were most affected by the isolation of quarantine, we wrote letters and made holiday cards for Senior Center penpals at the Liberty Community Center and invited them to join us for four special daytime concerts, one each quarter. It has been our way of reaching out to our community to share that there will always be hope and beauty and love, regardless of where our journey takes us. Our theme for this proposed ACDA performance is "We All Seek" with the message that regardless of age, race, gender, religion or culture, we all seek purpose, love, home, connection, peace and hope.