Cleveland, Ohio


Conductor, Gregory Ristow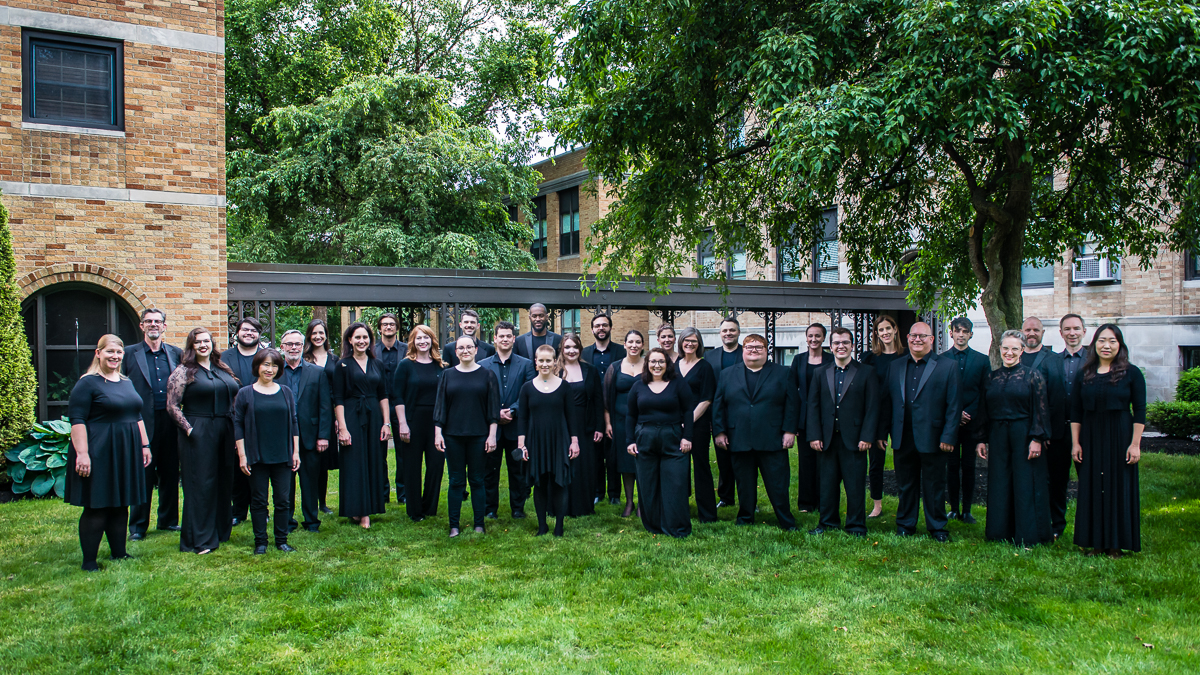 Bio: The Cleveland Chamber Choir provides audiences with exceptional performances, offering a vibrant and thought-provoking experience that blends music by living composers with six centuries of choral repertoire, and emphasizes composers historically excluded from the concert hall. With a commitment to giving voice to new music, the Choir has commissioned and/or given premieres of over 30 works since its debut in 2015. The Cleveland Chamber Choir brings artists and audience members together in the philosophy that choral music is a vehicle for good in the world.
Ensemble Statement: For their ACDA 2023 performance, the Cleveland Chamber Choir will perform "Of Sound Mind: From Darkness into Light," a program of extraordinary music that addresses the flood of mental health issues felt by many, particularly during these pandemic times. CCC has been a force of positivity, serving the wider community of Northeast Ohio. Since its founding in 2015, CCC has donated more than $10,000 from concert revenue to further the missions of area veterans, food pantries, battered women's shelters, community centers and child advocate organizations. In our fifth season, "Women's Voices Resounding," we featured works of women composers/poets to celebrate the centennial of the ratification of the nineteenth amendment and commemorated the fiftieth anniversary of the Kent State University May 4, 1970 shootings with a commission, "Legacy" by Natsumi Osborn. CCC's mission includes cultivating artistic partnerships with local pedagogical choirs. CCC has partnered with local university and high school choirs, providing them with master classes, coaching, and the opportunity to sing with our ensemble. Our performances include venues beyond the traditional concert settings, including holiday caroling for patients at area hospitals and performing at local community centers and assisted living communities. Additionally, we perform and rehearse in venues that are ADA compliant. For accessibility, our concerts are live-streamed and our programs are available electronically so that font size can be altered or read automatically. We also close-caption our video performances. Finally, CCC's board of directors has committed to undergoing a diversity, equity, and inclusion audit to ensure that our board members and singers are representative of and responsive to our community. We have also partnered with a performing arts DEI consultant to create and implement strategies toward greater diversity, equity, and inclusion within our organization.