The School for Music Vocations (at Southwestern Community College)
Creston, Iowa


Conductor, Jeremy Fox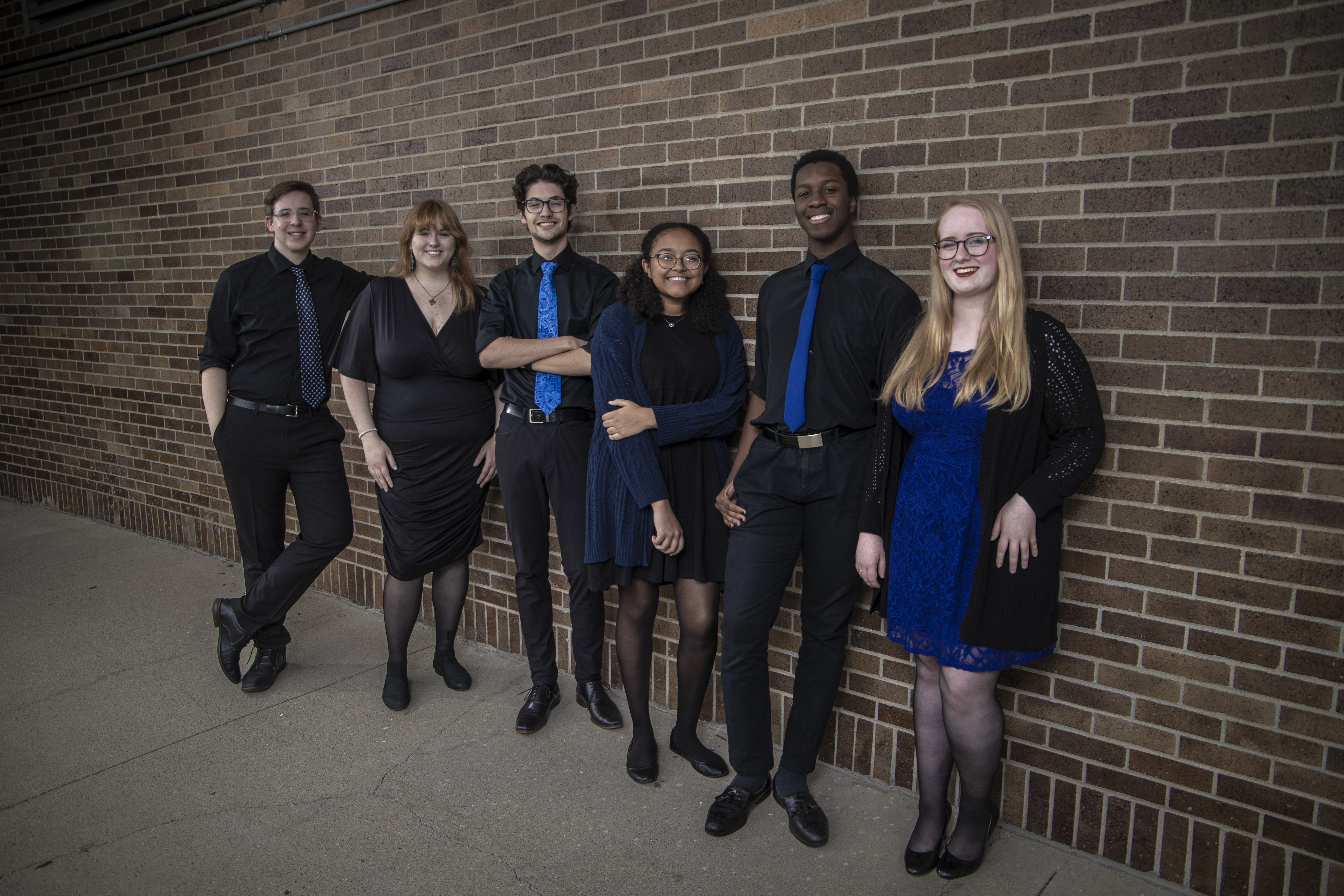 Bio: First Take is a small vocal jazz ensemble with rhythm section from The School For Music Vocations at Southwestern Community College in Creston, IA, directed by Jeremy Fox. Along with touring nationwide, First Take also headlines the SMV Vocal Jazz Festival each spring. In its brief existence, the ensemble has earned recognition from Downbeat Magazine, three times as winner of the Community College category and once for an outstanding performance. Over the past four years, members of the ensemble have also earned 11 individual DB awards. Each summer, the ensemble will be involved in the 17th Annual SMV Vocal Jazz Camp in Creston, Iowa.
Ensemble Statement: First Take is a six to seven one-on-a-part vocal ensemble accompanied by piano, bass and drums. The mission for First Take is to provide opportunities for the student members to perform and record a variety of contemporary jazz and jazz-adjacent styles – including gospel, bebop, rhythm and blues, a cappella ballads, and standards from the Great American Songbook. Each year, repertoire has also included pieces written by songwriters from Brazil/Cuba which are common to jazz, as well as pieces from other countries around the world. The ensemble director also aims to increase student creativity through encouraging original pieces and arrangements from within the ensemble. Decisions are made by the ensemble director – however, when there is no indication in the score, ensemble members are encouraged to be co-collaborators in musical decisions. Each semester, First Take performs at local and regional schools within a 150 mile radius, and tours regionally as well. Members from within the ensemble sing at local restaurants and our local Arts Center. We also believe in giving back to the community in other non-musical ways, and last December, all of our students spent an afternoon at Meals from the Heartland, packaging food for others in need. Though existing in a community college in rural Iowa, the School for Music Vocations has always drawn from rural, suburban and urban areas not only from our region, but from across the United States, with students who are from various demographics. On average over the past 5 years, the percentage of our students who are either non-white, and/or non-heterosexual and/or non-Christian has been between 23–45%. The diversity in our program has been a huge strength for First Take.