Los Angeles, California


Conductor, Michelle Jensen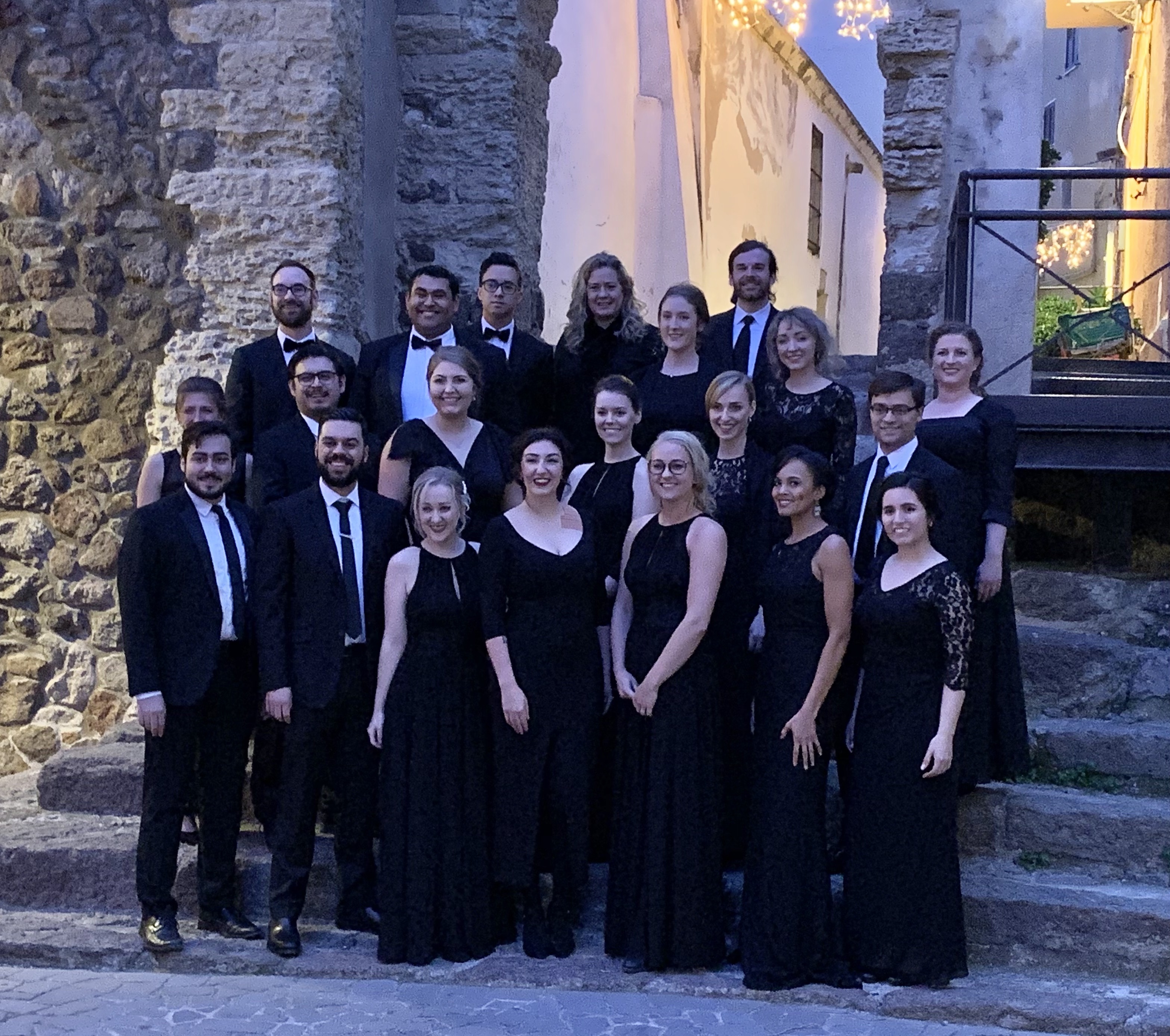 Bio: The Sterling Ensemble is a Los Angeles based choir, founded in 2018 by Michelle Jensen. This diverse community of singers performs historic and modern choral works in the LA area and abroad. Collaborations include Grammy winning artists Hila Plitman, Sangeeta Kaur, Danaë Vlasse and Ben Bram. Their first performance tour abroad was to Sardinia, Italy in January 2020 where they were invited to headline the historic "Sos Tres Re" festival and perform in concerts around the island. The Sterling Ensemble has also collaborated with composer Richard Burchard to produce "Into the Light", an album of the composer's choral works.
Ensemble Statement: The members of the Sterling Ensemble cross generational, socio-economic, racial, cultural and religious boundaries. While many members studied music in some form during college, more than half are now employed outside of the field. Teachers, military members, business leaders, and entrepreneurs join with professional musicians two hours a week to make music once again. In addition to performing historical/classic literature, The Sterling Ensemble actively collaborates with composers and other performers to explore new and varied repertoire. They performed with Grammy-winning Vietnamese American Classical/New Age crossover artist Sangeeta Kaur at the World Peace Song Awards in 2019 after collaborating on her album, Compassion, which featured several Buddhist inspired songs. SE produced several ecumenical concerts with the Church of Jesus Christ Latter Day Saints and is currently in residence at St. Andrew's Catholic Church in Pasadena. Collaboration is an important part of the ethos of the Sterling Ensemble, especially with composers and artists also from the Los Angeles area. The Sterling Ensemble opens up one position in each section for an undergraduate student to participate with the ensemble for a one-year term as an educational outreach.